The Fog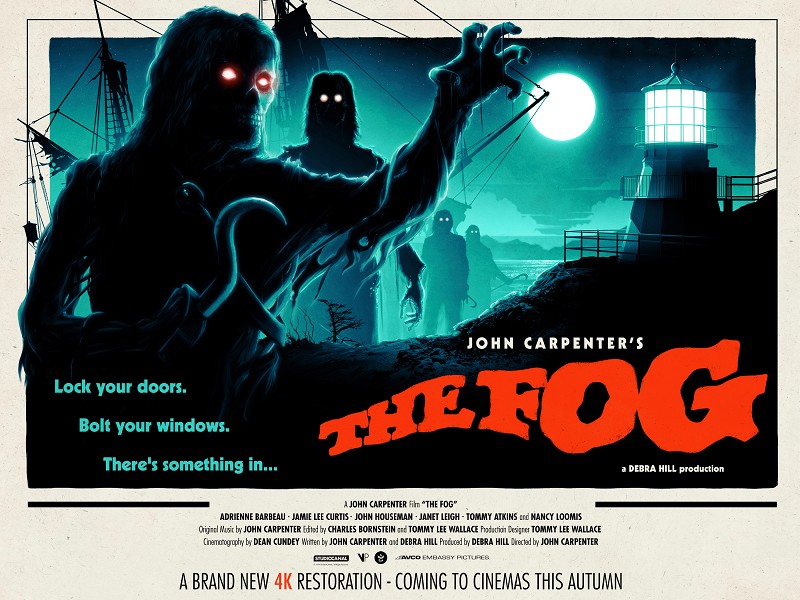 Book Tickets
Click a time to book tickets
Info

86 minutes
Director: John Carpenter
Cast: Adrienne Barbeau, Jamie Lee Curtis, Janet Leigh, John Houseman
1980

Synopsis

Halloween at the Alhambra!




John Carpenter's THE FOG (4K Restoration)




Antonio Bay, California has turned a hundred years old. As the residents of this small, quaint harbour town begin to celebrate, an eerie fog envelops the shore and from its midst emerge dripping, demonic spectres, victims of a century old shipwreck, seeking revenge.




Starring Jamie Lee Curtis, the FOG is a tense and ghoulish tale that confirms John Carpenter as a master of terror.